By Kathy Wray Coleman, editor-in-chief, Cleveland Urban News. Com and The
Cleveland Urban News.Com Blog, Ohio's Most Read Online Black Newspaper and Newspaper Blog Email:editor@clevelandurbannews.com, Tel: (216) 659-0473).
Ka
thy Wray Coleman is a community activist and 20 year investigative journalist who trained for 17 years at the Call and Post Newspaper.
(
www.clevelandurbannews.com
) /
(
www.kathywraycolemanonlinenewsblog.com

)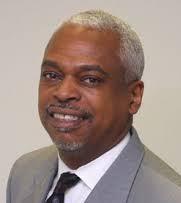 From top left: 11th Congressional District Congresswoman Marcia L. Fudge of Ohio, who is also chair of the Congressional Black Caucus of Blacks in Congress, United States President Barack Obama, the country's first Black president, and television judge Greg Mathis,
From bottom left: Actress Sheryl Lee Ralph, Media mogul and TV One and Radio One founder Cathy Hughes, and Civil Rights activist Wade Henderson
WASHINGTON, D.C.- As the Republicans continue efforts to wrestle control over the U.S. Senate from the Democrats this year, the Congressional Black Caucus (CBC) of Blacks in Congress, led by Democratic 11th Congressional District Congresswoman Marcia L. Fudge, will host the foundation's 44th annual legislative Conference, which began today and will go on until Saturday, September 27, 2014 at the Walter E. Washington Convention Center in downtown Washington. D.C.
CLICK HERE TO GO TO THE CONGRESSIONAL BLACK CAUCUS FOUNDATION WEBSITE FOR INFORMATION ON ITS 44TH ANNUAL LEGISLATIVE CONFERENCE
President Obama, America's first Black president, will participate in the events, organizers said yesterday.
A Warrensville Heights, Ohio Democrat, Fudge is leading an effort by the CBC to mobilize Black churches and Black leaders to try and stop a takeover of the Senate with scheduled campaign stops in future weeks in Louisiana, Arkansas, and North Carolina. She will be honored on Thursday by t
he Congressional Black Caucus Foundation (CBCF)
at an event relative to the four-day conference.
The congresswoman says that if the Republicans gain control over the U.S. Senate they will do everything possible to seek to arbitrarily "impeach President Obama."
While the Democrats control the 100-member U.S. Senate, the Republicans are in the majority in the 435-member U.S. House of Representatives.
The CBCF is the leading conference on public policy and other legislative matters impacting the Black community. This week's legislative conference includes issues forums led by Blacks in Congress and others, a town hall meeting, an annual prayer breakfast, and the Saturday evening Phoenix Awards Dinner.
Black celebrities attend as do ordinary people, many of them of whom travel from across the country in support of Black congress persons from their respective congressional districts.
Obama is the keynote speaker at the Phoenix Awards dinner where television judge Greg Mathis and actress Sheryl Lee Ralph will serve as master and mistress of ceremonies at the black-tie affair.
This year's Phoenix award recipients are media mogul Cathy Hughes, founder of Radio One and TV One, and Civil Rights leader Wade Henderson, the president and CEO of the Leadership Conference on Civil and Human Rights.
(
www.clevelandurbannews.com
) /
(
www.kathywraycolemanonlinenewsblog.com

)